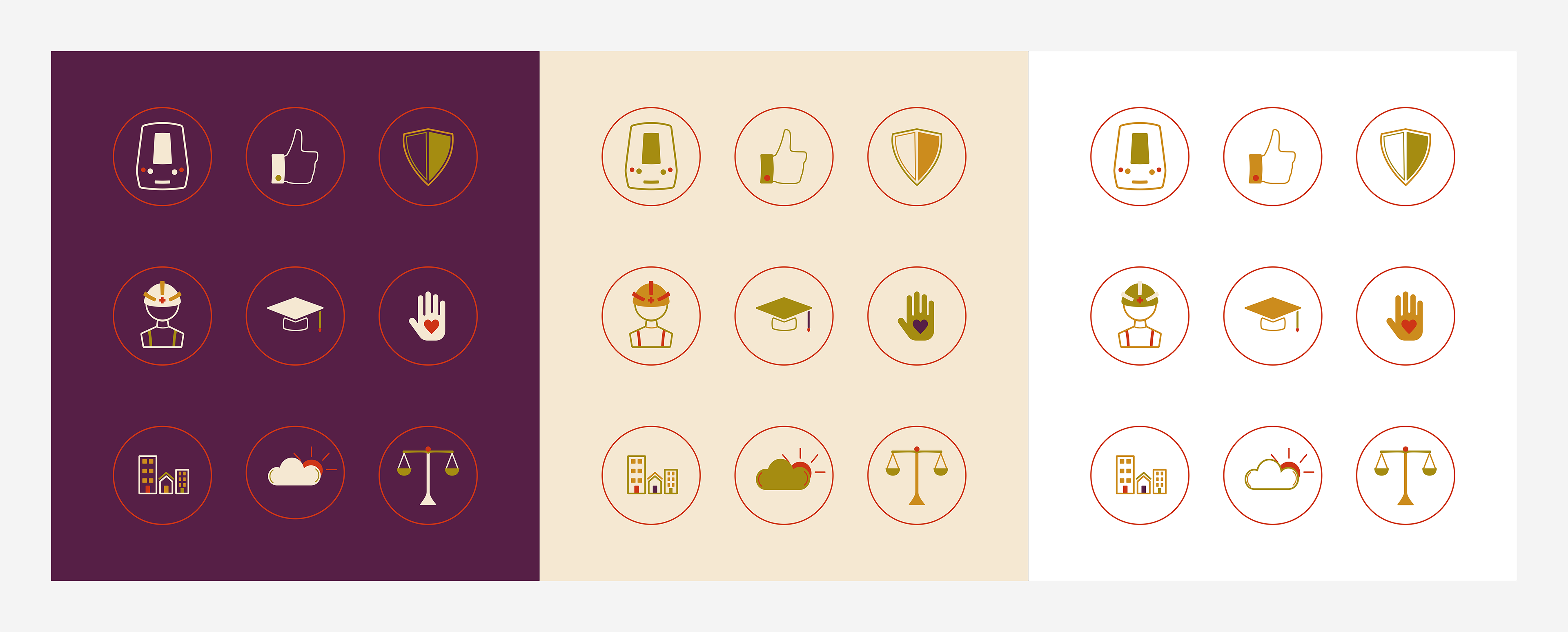 Part of my journey in 2020 was about becoming a more well rounded person and also being more engaged in political activism. As City Council campaign candidates were announcing their campaigns I searched for my District's representative and found a candidate who I felt supported my beliefs and would be best for the job. I joined the Jaslin Kaur District 23 City Council Candidate campaign to provide my digital design skills to someone who I feel is representative of my community!
My first contribution was the design of a set of icons that can be used on both the campaign's social media and its website in order to visually denote what Jaslin's campaign priorities are. By the time I joined the team there were pre-established brand guidelines to follow in order to help maintain a sense of consistency in branding and graphics. Below are the requested icons.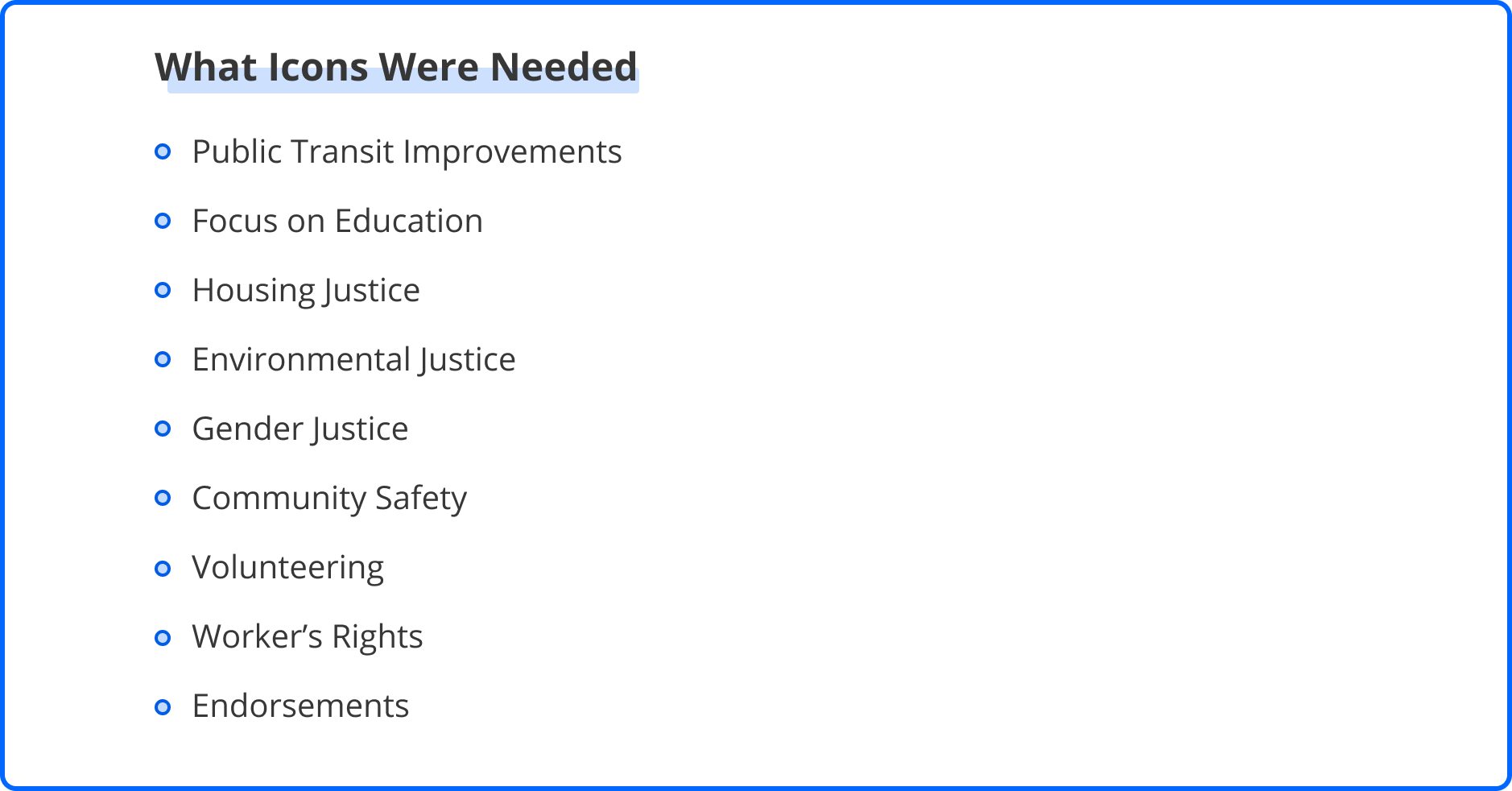 I conducted a bit of research which consisted of looking at the past and current campaigns of other politicians, their social media, and websites. In addition to all this I went to sites such as Dribbble and Noun Project as well as did further research on iconography in digital products.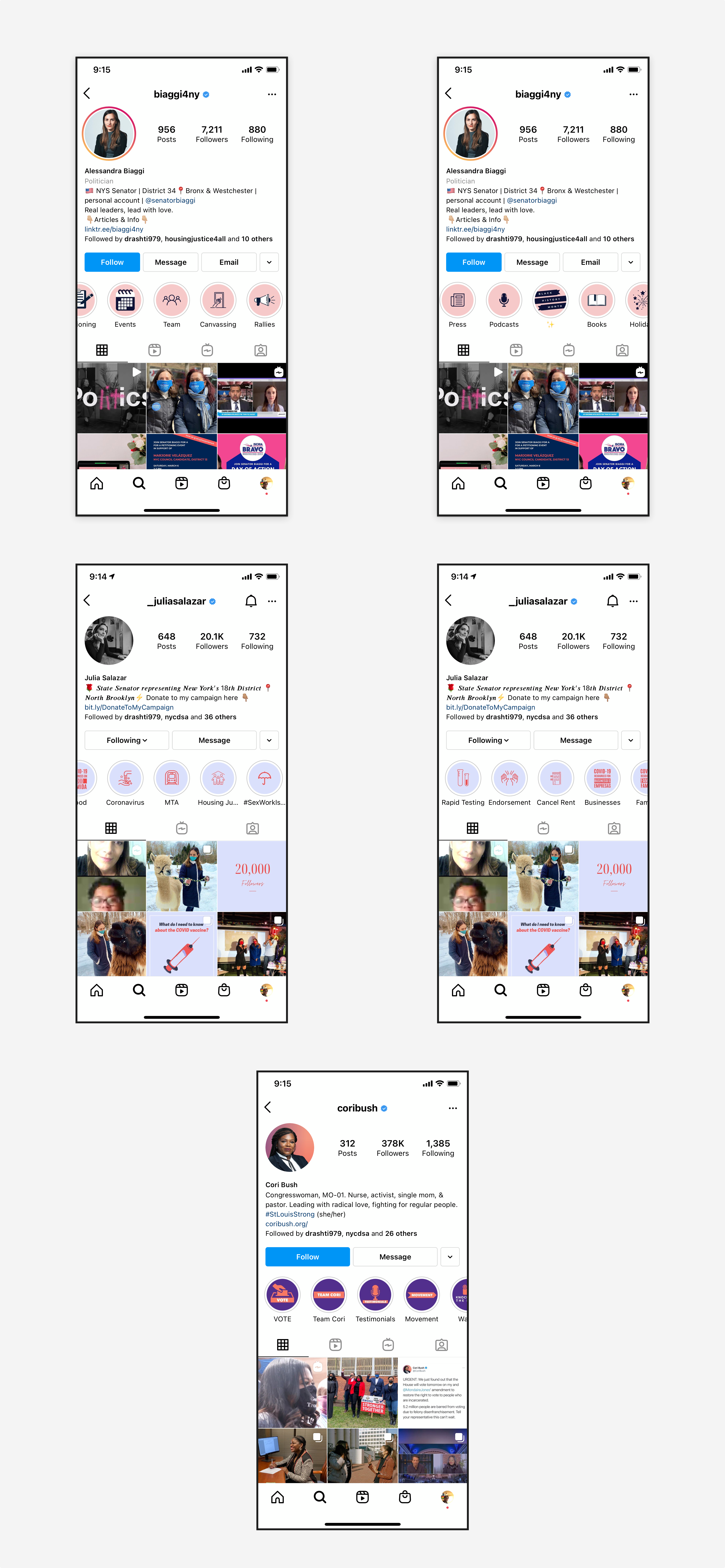 I examined the Instagram pages of New York State Senators Julia Salazar, Alessandra Biaggi, and U.S. Congresswoman Cori Bush for any graphic icons they each use to represent particular issues they may have information or focus on. What I learned is that each of these politician's campaigns makes use of simple and easy to understand graphics. There are no elaborate intricate illustrations or iconography. Keeping with both what I saw in my research and guidance offered by the Jaslin Kaur Brand Guidelines, I sketched out some ideas for the icon set.
(Please excuse the messy sketches, I was still adapting to using the iPad+ Apple Pencil combo !)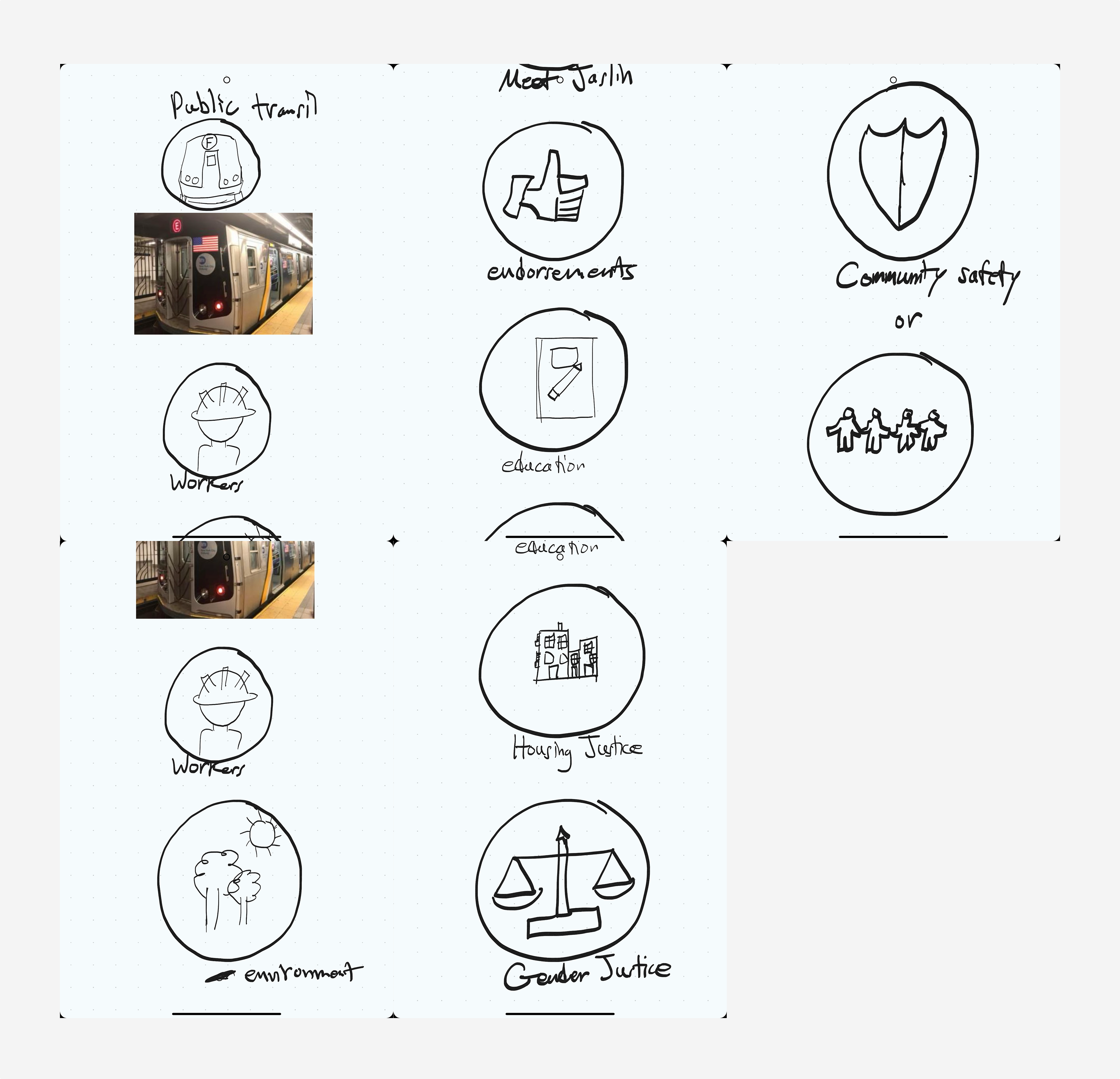 I performed 3 rounds of sketching out potential icons while striving to keep it as simple as possible. I concluded my sketching with the above set of illustrations as a starting point for the digital icons. Below are the results!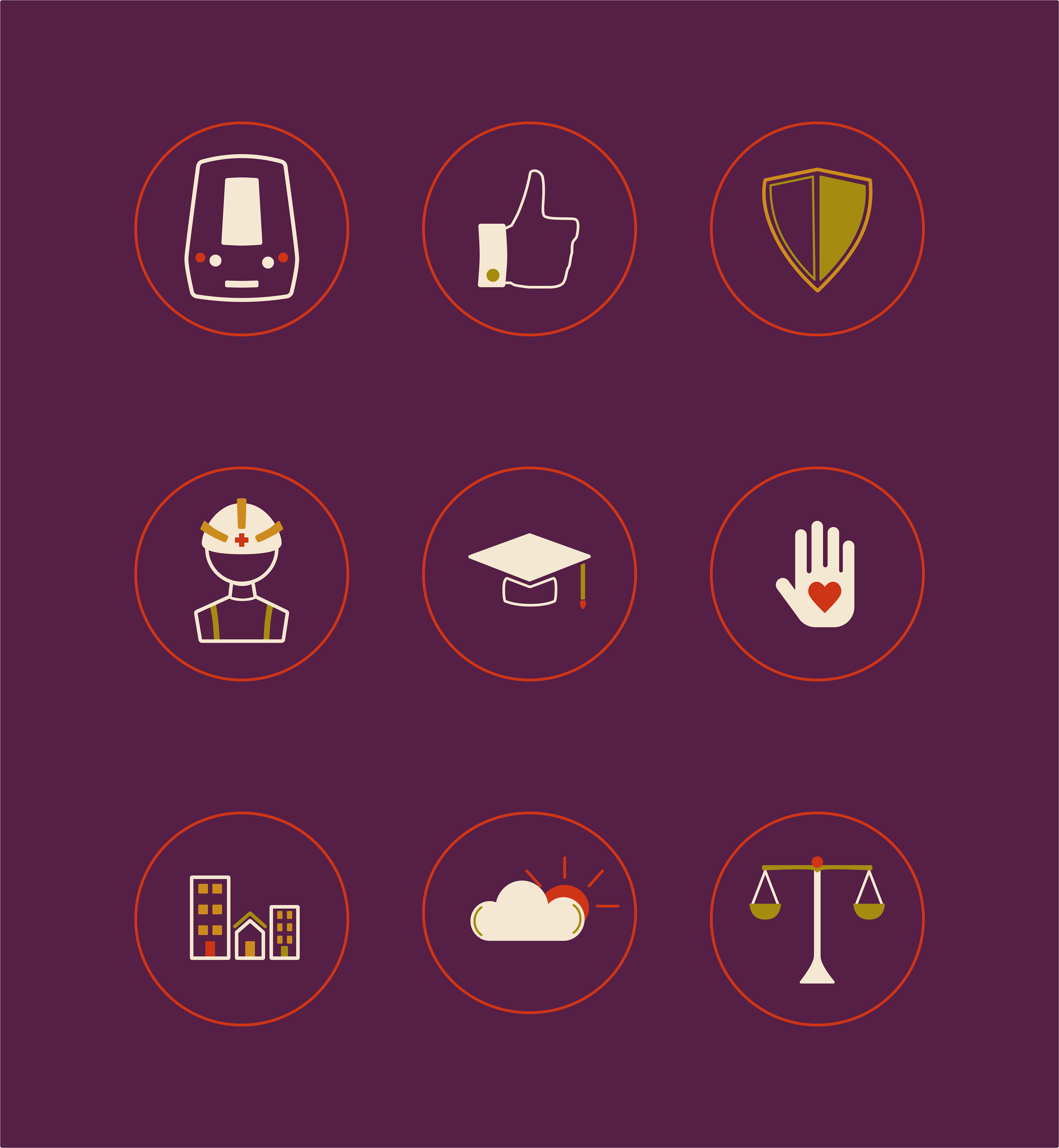 Above are the finalized campaign icons I designed for each individual issue that Jaslin's campaign is focusing on. The colors were already present in the brand guide however I decided upon their use and combinations. 
Taking from what I saw on other successful political campaigns, I stuck with a modern, minimal, and clean feel in the iconography. I made sure to make use of rounded corners and softer shapes in order to keep with the homey, friendly, and approachable vibe of both Jaslin the campaign. She's all about keeping it local and I felt that these choices kept with that.